Structural Focus
I've known David since 1998 when he first hired me at his previous firm. I started working at Structural Focus in 2002. The firm's vision attracted me and has inspired me since its beginnings. We are providing the best client care, working on projects that we are proud of and making the right decisions along the way.
What does Structural Design mean to you?
Structural Design is taking physical scientific theory and merging it with the client's needs. I look at structural engineers as being the translators, taking what the client wants, applying scientific/engineering facts, and merging them to bring the concept into reality.
Biggest Challenge & Favorite Project
"3Labs" on Warner Drive has been one of the most exciting and fun projects of my career from an engineering perspective. The owner allowed us to dream big! The design team decided to take on the challenge of achieving a great aesthetic and usage while maintaining great structural performance. Design Team: Profeta/Royalty Architecture, Tectonics Construction, and Structural Focus. Personally dealing with an existing structure is more fun because it becomes a puzzle that has to be figured out and solved. The engineering principles may be basic but how you apply those principles to solve an obstacle differs in every project. The level of difficulty is what makes it more interesting.
Latest Project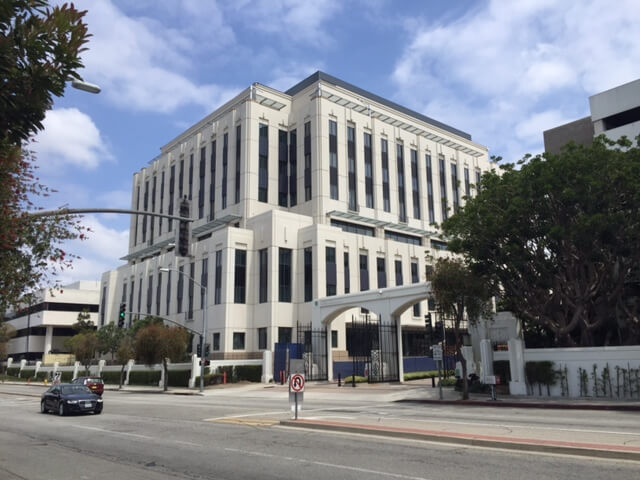 The new Sony Pictures eight-story building project was thrilling because we worked with a new method of construction. We looked at several options and based on the project's objectives and restrictions, we decided that this was a great opportunity to use new technology to benefit the client in terms of schedule and cost. Design Team: Gensler, C.W. Driver, and Structural Focus.
Dream Project
I enjoy working on big historic structures, I love the challenges displayed by unique structural systems. My dream project involves a distinctive engineering problem in a well-known historic landmark and a solution that makes the building better.
The Future of Structural Engineering
The future of structural engineering will be much more driven by client relations. The technical part of structural engineering is the language that we need to translate for the client. And only we understand how structural performance might affect the client's operations. Structural engineering will need to add value to the profession by understanding client operations in order to best serve clients.
For instance, when a client asks a structural engineer to retrofit a building: the structural engineer should start asking secondary questions in order to understand the client's issues; What's your operation like? What does this building do for you? If the building gets damaged, how will your operation be affected? The physical inspection of the space is also necessary to obtain important information. A structural engineer must look at a second or even a third layer of information that the client doesn't always know to provide in order to fully understand the project and successfully meet the client's needs.
What would we be surprised to learn about you?
Some people are surprised to learn that I handle all the IT procedures in the office; I really like technology.